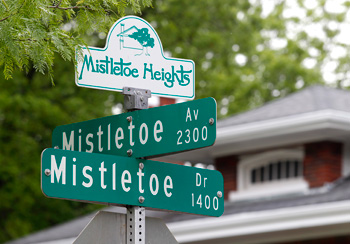 photo credit: Rodger Mallison
Mistletoe Heights, one of Fort Worth's oldest neighborhoods, is perched on bluffs overlooking the Clear Fork of the Trinity River. Developed in the second decade of the 20th century, Mistletoe Heights was designated as a historic district by the city of Fort Worth in 2002. Made up of more than 500 households on 640 acres, the neighborhood is within a lion's roar of the Fort Worth Zoo and a few minutes' drive of downtown's skyscrapers, Texas Christian University, world-class museums, the Botanic Garden, state-of-the art hospitals, upscale shopping, good schools and fine restaurants. Welcome to Mistletoe Heights, a neighborhood of cozy bungalows, front porches (often with a cat), leafy streets and friendly people, all in the heart of the city "where the West begins."
PRESIDENT'S CORNER
2015-February
by Josh Lindsay, MHA president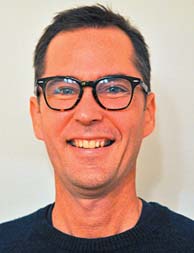 January is tough. The weather is bleak. The holidays are over, and all I have to show for them are bills and extra pounds. If the kids aren't on holiday, they seem to be at home with a fever or cough.
My bike riding reaches its lowest point of the year. Yuck.
Then, miraculously, we have one of those weekends that Texas teases us with in the middle of winter. Suddenly it feels like spring is here. It was a beautiful, long Martin Luther King Jr. holiday weekend and, despite sniffles and lingering coughs, we trooped out for long walks, trips to the Fort Worth Stock Show, the Kimbell Art Museum, the Museum of Science and History, and even some live music and tasty local beer here on the Near Southside.
I know Texas will turn it around on me again and send more winter weather, but I can see the light at the end of the tunnel. The neighborhood association officers have gotten together to nail down a preliminary calendar of events for the year, which is included in this newsletter.
Our primary goal is to improve communication and unity among neighbors and these events are one way that we try to achieve that. Putting the calendar together and the hint of spring weather during the MLK weekend have gotten me excited about the upcoming year. We have some great things planned and I look forward to meeting you at our neighborhood events in 2015.
First up is a neighborhood meeting at the Peiperts' house, at 2217 Harrison Ave., on Tuesday, Feb. 17, followed soon after by the Cowtown Marathon cheer station gathering on Feb. 27.
Check out the rest of the events on our calendar. If you have an event that you would like to add or organize, or if you would be willing to host an event (see all the TBDs in the calendar!), please get in touch.
Stay warm. Spring is on its way!
All the best,
Josh Lindsay, MHA president
Get connected. Be more engaging. Please share with us your experiences of good will in the neighborhood to newsletter@ mistletoeheights.org and write me at president@mistletoeheights.org. Here are some ways to find out what's going on in the neighborhood:
1. Facebook Chat Room www.facebook.com/groups/mhneighbors
2. NextDoor page www.mistletoeheights.nextdoor.com
3. Webpage www.mistletoeheights.org/contacts.
---
Mistletoe Heights Yard of the Month
February 2015 Most Improved Yards:
Both of the two most improved yards for February happen to be on Buck Avenue. Although the address of Flavious and Melanie Smith's house is 2400 Harrison Ave., the legal description of the rear of the property is a "projected front yard," around the corner on Buck.
The improvements they've recently made are nothing short of stunning. They had a fountain put in and redid their fence. Now, it is a combination of masonry and wrought iron that is a perfect complement to their Prairie Style home.
---